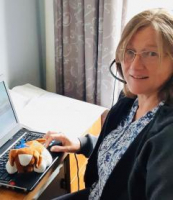 Join Advisor Sue for this Online MND Support Group.
This is an informal get together with other members of our MND community who live in Southern NSW and the ACT.
This session will be held online.
Join us for an informal catch up with a cuppa from the safety of your own home.
Thursday 17 February
10:30am – 11:30am
For more information and to confirm your attendance please contact:
Sue Donaldson - MND NSW Advisor
ph: 8877 0967
Email: This email address is being protected from spambots. You need JavaScript enabled to view it.
MND NSW Info Line - ph: 8877 0999