Have you ever wondered what goes on behind the scenes here to help support you, or perhaps you've donated and would like to know what you've helped to fund? Join us for our blog series, where we take a look at the support we provide to those of you living with MND, and the teams who help make it happen. This week, we find out a little about our FlexEquip team.
People with motor neurone disease (MND) can find their need for equipment can change rapidly. Our FlexEquip team is here to help get equipment to those who need it, when they need it, and provides specialist information on equipment provision to people living with MND or other progressive conditions, as well as to their health professionals.
The purchasing, maintenance and freighting of equipment cost nearly $700,000 last year alone, meaning your donations to, and fundraising for, MND NSW is vital for us to be able to continue providing equipment to people living with MND.
Maree Hibbert is the FlexEquip Team Leader, and has been co-ordinating the service for over 18 years.
"The FlexEquip Team know the impact MND and other rapidly progressive conditions can have on a person and their families, so we are an understanding contact for support for equipment," she said.
"FlexEquip provides rapid response for delivery, collections and repairs due to our expertise and knowledge of resources within NSW and ACT."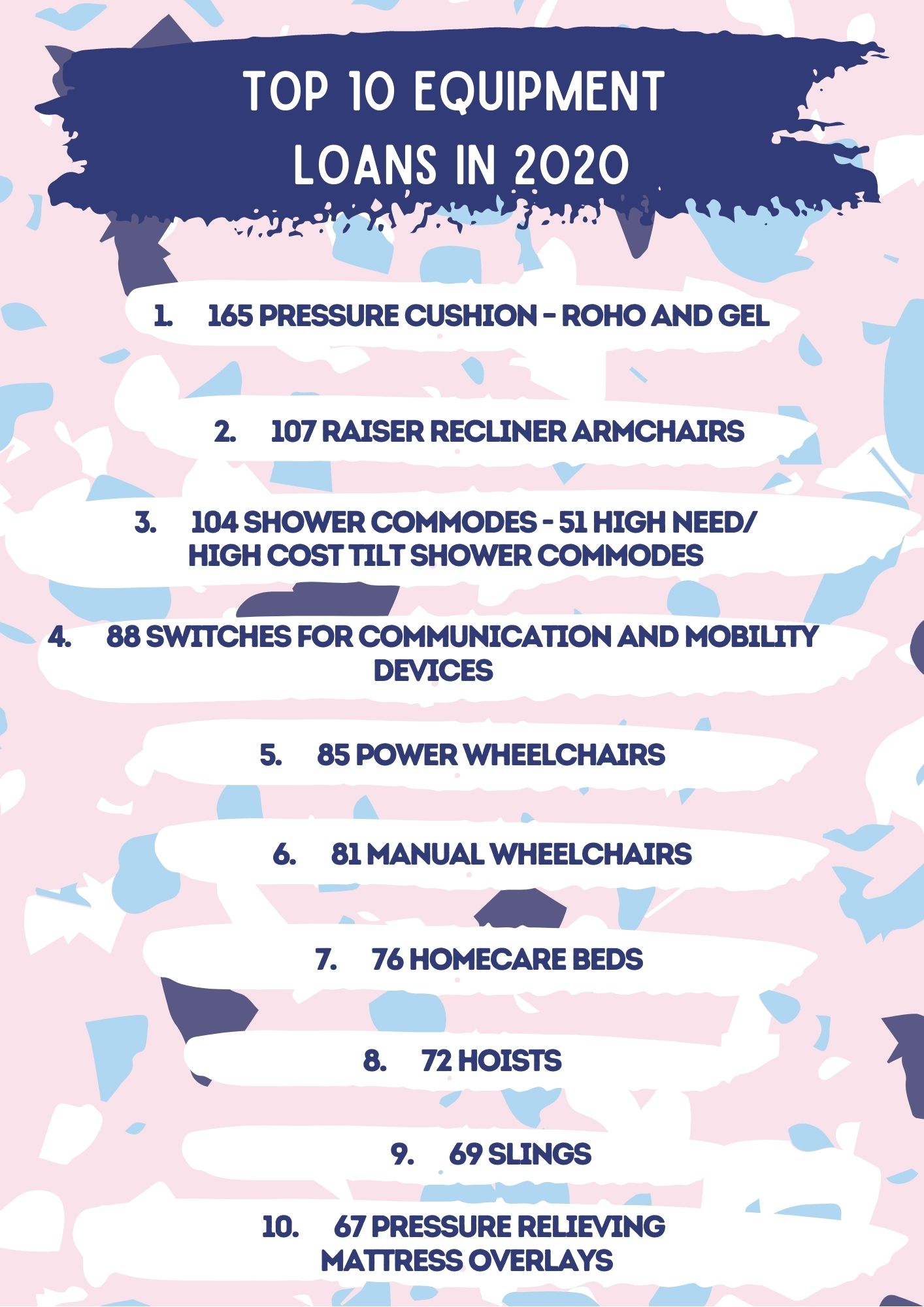 In 2020 alone, the team provided nearly 1600 pieces of equipment to 321 people. They serviced 204 pieces of equipment and repaired 61 of them.
"The FlexEquip Team knows its equipment; we know what to do if there is a breakdown and which repair company to contact if required. But if we don't, we find out as soon as possible to get the problem fixed," Maree said.
Reliability is key - "We are proactive with our servicing to mimimise the chance of a breakdown. Servicing on power wheelchairs and hoists are done every 12 months whether onsite or in store."
The FlexEquip team all thoroughly enjoy assisting people living with MND and their families, helping them through ups and downs of the MND journey and ever-changing needs that come with having a progressive neurological disease.
"Equipment is sometimes very confronting for a person living with MND. The FlexEquip Team try to make the process of receiving, maintaining, or returning items as least stressful as possible. We understand that a person has more in their life than MND and we try our best to work around any daily routines," Maree said.
We were also thrilled to hear of the difference the FlexEquip team has made to one of our participants from Lismore in Northern NSW recently, with the help of your donations:
"Just want to say that I greatly appreciate the service I am receiving from you. Without it we would be in much greater stress related to money, since the needs change so quickly and everything is so incredibly expensive. Thank you, thank you, thank you."
Join us next week as we introduce our FlexEquip team!
In the meantime, if you'd like to find out more about FlexEquip, please visit www.flexequip.com.au. To donate to MND NSW so FlexEquip and our other teams can continue supporting people living with MND, please click here.