In this section you will find information about motor neurone disease and some suggestions for those who have just been diagnosed.
In this section you can find out more about motor neurone disease (MND), which is also known as amyotrophic lateral sclerosis (ALS) or Lou Gerig's disease in some countries.
If you, a member of your family or a friend has recently been diagnosed with motor neurone disease it is likely that you are experiencing many confusing and confronting emotions. You may also be feeling overwhelmed by too much information or worried that you do not have enough information.
If you have been diagnosed with MND and would like to access support and services via MND NSW, please call our MND Info Line for further information or complete our Intake form online.
You may be eligible for financial assistance or benefits from government, semi-government or private organisations if you have motor neurone disease, or if you are caring for someone with motor neurone disease. MND NSW and FlexEquip are registered providers.
The MND Info Line or your MND Advisor can advise you about how you can access Government support for you.
In this section you can read about the National Disability Insurance Scheme (NDIS). The NDIS is available to people aged under 65 years. It provides assistance to people living with a disability, including people living with motor neurone disease. The types of supports the NDIS may fund for participants include household assistance, aids and equipment, home modification, vehicle modification, coordination of support and other reasonable and necessary supports for daily living and participation.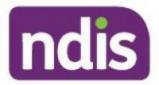 In this section you can read about My Aged Care. My Aged Care is the entry point to all services for people aged 65 years and older in Australia. My Aged Care can provide you with information about the services offered by the Australian Government that can give you the extra help you need around your home.
These services include domestic assistance, personal care, meal services and nursing care. Help at home services are delivered in two ways: through the Commonwealth Home Support Programme and through Home Care Packages.

MND NSW publishes and distributes motor neurone disease leaflets, information sheets, booklets, books, and a quarterly member newsletter. Many of these publications are available free online for you to read, print or download.
Information about MND NSW and other service related publications.


Introductory information about motor neurone disease.


Specific information about managing particular aspects of motor neurone disease. Includes information about symptom management and practical guides and links for accessing services and resources.


The MND NSW e-news is issued every second month and compiled into a condensed print version every quarter as MND NSW News. You can access previous issues here.


Including information about managing symptoms within primary care, community care and residential care, as well as reading lists, recorded presentations and our Special Interest Group.


Ordering print publications.
There is no cure for motor neurone disease... yet. In this section you can find information about participating in research trials, grants for MND researchers and the research arm of MND Australia, Motor Neurone Disease Research Australia. For the latest MND research news, see our blog pages on this website or follow the link to MND Australia. Get involved in research | MND Australia
MND NSW is a strong advocate for the advancement of research into motor neurone disease. In Australia there are several ways in which you can actively participate in research into motor neurone disease. While MND NSW supports research into MND, individuals need to carefully consider and determine if participation is right for them. You can find out how you can participate in research in this section.
MND Research Australia is a national organisation, established in 1984 to promote medical and scientific research into MND. MND Research Australia is driven forward by the vision to understand the causes, find effective treatments and discover cures for MND.