Have you ever wondered what goes on behind the scenes here to help support you, or perhaps you've donated and would like to know what you've helped to fund? Join us for our blog series, where we take a look at the support we provide to those of you living with MND, and the teams who help make it happen. Over the past couple of weeks, we've found out about the people who make FlexEquip and the services they provide happen.
We'd like to introduce you to the rest of our FlexEquip team – collectively they ensure equipment goes to those who need it, when they need it, and provide specialist information on equipment provision to people living with MND or other progressive conditions, as well as to their health professionals. Your donations are vital to ensuring they can continue supplying the equipment our 320+ participants need annually.
Last week we met our FlexEquip Team Leader Maree, and newest recruit Antonia. This time, our Equipment Assistants Nicole and Steve, and Equipment Support Officer Julie have had a chat with us about their work here at MND NSW.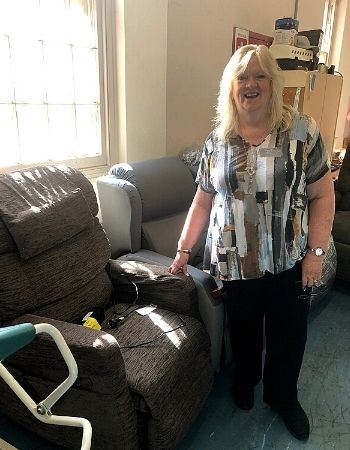 Julie Becke
Equipment Support Officer
I am the Equipment Support Officer for FlexEquip, and I am now in my 8th year of working at MND NSW.
I process the equipment referrals for FlexEquip, and liaise with the health professionals that submit their referrals to make sure the equipment needs of our participants are correct, and the equipment is suitable for their changing needs.
Previously I have worked in conjunction with MND NSW managing the FlexiRest program for 7 years, so I am no stranger to working with participants and families of rapidly progressive neurological conditions.
I have also had a personal connection with MND with losing my dad to MND over 32 years ago.
I have worked extensively with occupational therapists, physio therapists and speech therapists in my past and now present work with MND NSW, and enjoy helping as best I can in a timely manner to provide support and equipment to our members when they need it.
Although FlexEquip is not an emergency service I feel we offer a very responsive and personal service to assist our members and their families to navigate their MND journey.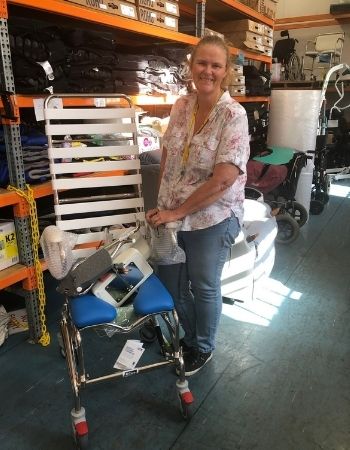 Nicole Smith
Equipment Assistant
I have now been working for FlexEquip, a service of MND NSW, for 7 years.
My role is to organise the delivery and retrieval of equipment - I co-ordinate couriers and suppliers/technicians, which would have to be my greatest challenge!
I maintain equipment through repairs and servicing, and I also do accounts (but that is not nearly as interesting!).
What I love about my job is the interactions over the phone with members and families. I get to speak to a wide range of people daily, sometimes quite often. It is always a surprise when someone answers the phone with my name as they recognise my number.
I have had a lot of laughs with people, a lot of conversations and not infrequently a few tears with families that have recently lost someone.
I would not change my role for anything. I have worked in many industries over my career and I have to say this has been the most rewarding. Not always the happiest, not always the easiest but definitely the most rewarding.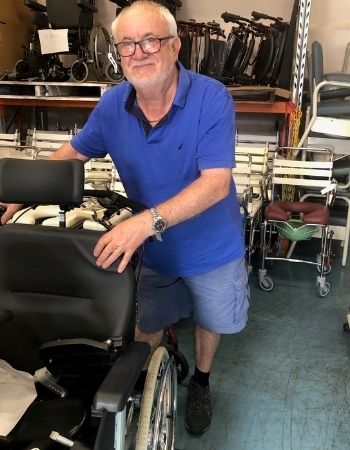 Steve Miholic
Equipment Assistant
I have been working for MND NSW since June 2018.
My position as Equipment Assistant, means I am responsible for cleaning and minor repairs of the equipment and this includes data entry for any returns of equipment and repairs in system
I also assist with looking after communication equipment (cleaning, resetting, loading requested software). In busy times and when other Team members are on leave I help with organising the delivery, or collection of, equipment.
It's good to know we can help improve the lives of people with this terrible disease.
If you'd like to find out more about FlexEquip, please visit www.flexequip.com.au. To donate to MND NSW so FlexEquip and our other teams can continue supporting people living with MND, please click here.