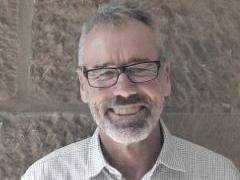 To mark 40 years of MND New South Wales this year, we are highlighting 40 years of stories from our members, staff, volunteers and experts.
You can help MND NSW continue supporting people with motor neurone disease by making a donation here.
A Message from Graham Opie, CEO
This year, we are marking 40 years since we first started as an organisation so it's a very special time for all of us here at MND NSW.