Every two years Carers NSW conducts a comprehensive survey to better understand what carers want and need.
The 2022 National Carer Survey is an opportunity for carers to share their experiences to help the State and Territory Carer Organisations advocate for carers across Australia.
The data collected through this Survey will highlight the strengths of carers and also the challenges carers face in caring for a family member or friend.
Depending on your answers, the Survey should take between 20 to 30 minutes to complete. At the end of the Survey, you can enter the prize draw for a chance to win an Apple iPad 64 GB. You can also register to participate in a follow-up study in 2024, which will assist in creating a better evidence base for supporting carers.
You can complete the Survey online until 31 July 2022 here: 2022 National Carer Survey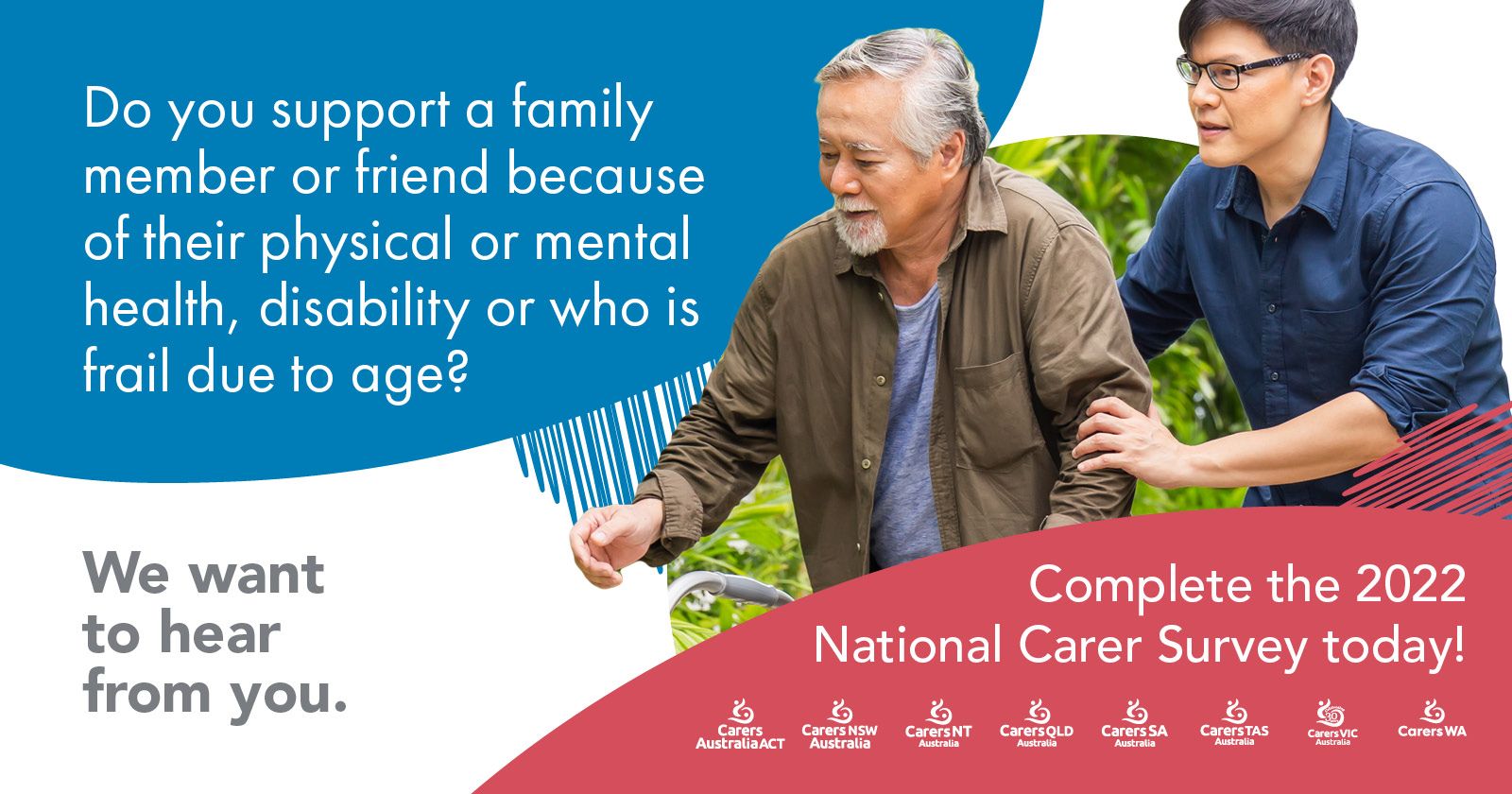 Young Carer Bursary
The Young Carer Bursary Program supports young carers to continue with their education. The program offers 1000 bursaries of $3000 each year. Applications for the Young Carers Bursary Program 2023 open from 19 July to 13 September 2022.
To apply you must be a young carer:
aged 12 – 25 years old for the entire time you're receiving the bursary
studying an approved course in Australia within a recognised Australian institution, either full-time or part-time
a permanent resident or Australian citizen residing in Australia
not receiving another scholarship
Find out more here: Young Carer Bursary | Young Carers Network