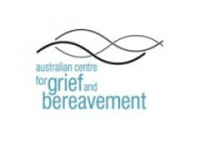 Grief is a natural response to the losses MND brings before and after a death of a loved one. However, how we express and experience grief can be as individual as a fingerprint.
A child's developmental understanding of death impacts their expression and experience of grief. Just like adults, children think, feel, act, and react to grief in their own unique way.
This webinar will provide information to caregivers and families about grief and bereavement, to help equip them with the knowledge and resources to better support their grieving children as well as themselves.


Supporting Children and Adolescents through grief and bereavement
Friday 21 October
10:00am - 11:00am
Register here: Meeting Registration - Zoom
A confirmation email will be sent to you containing a personal link to the discussion together with some information about joining online.