Have you ever wondered what goes on behind the scenes here to help support you, or perhaps you've donated and would like to know what you've helped to fund? Join us for our blog series, where we take a look at the support we provide to those of you living with MND, and the teams who help make it happen. Last week we found out about FlexEquip and the service and support they provide. This time we hear about the people who make FlexEquip and the services they provide happen.
We'd like to introduce you to our FlexEquip team – they ensure equipment goes to those who need it, when they need it, and provide specialist information on equipment provision to people living with MND or other progressive conditions, as well as to their health professionals. Your donations are vital to ensuring they can continue supplying the 1500+ pieces of equipment our participants need annually.
This week we meet our FlexEquip Team Leader and longest-employed member of the team Maree, and newest recruit Antonia, who looks after administration and more for FlexEquip. Next week, we'll hear from our Equipment Assistants Nicole and Steve, and Equipment Support Officer Julie.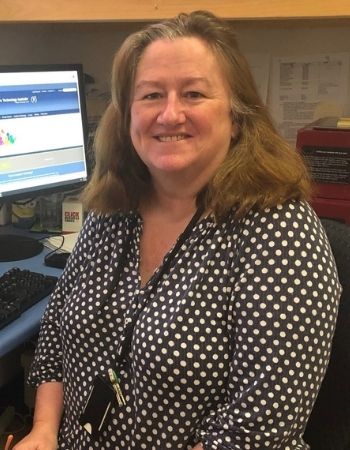 Maree Hibbert
FlexEquip Team Leader
I am the Team Leader of the MND NSW equipment service, FlexEquip and have been coordinating this service for just over 18 years.
My role is to ensure a quality and a safe equipment service is provided to people living with a progressive condition like motor neurone disease, so that it can help them in their everyday living.
Day-to-day management of FlexEquip can involve maintaining the equipment budget, liaising with health professionals and equipment suppliers for their expertise and recommendations on equipment that would be suitable for our equipment library, and also sourcing through suppliers to purchase.
Although I don't get to meet many participants face to face, I do get to speak with them or their health professionals over the phone quite a lot, so I am good at recognising a voice.
Part of what I do involves updating information on the equipment that is provided by FlexEquip, so it is available to participants and health professionals. Some of this information I also provide as regular equipment service updates for Reports, E- Bulletins and to assist other services within MND NSW.
I also develop and update procedures to improve the service, which has especially been the case over the past year with Covid-19 changes. As you can imagine there are many procedures and processes in place to ensure the equipment is suitable and safe to be used. A main part of my role is to monitor, review and implement these procedures.
I still enjoy talking to people who are about to access or who already have accessed FlexEquip service if they have any questions, as I am very aware of the impact equipment can have on a person on their home.
Over the past 18 years there has not been a week go by where I have not learnt something new in this role. It never ceases to amaze me how much I can learn from people living with MND or all their carers and health professionals. I like being kept on my toes.
I am proud to say I manage a small but very dedicated Team of staff and feel privileged to be in a small way involved in the lives of people living with MND.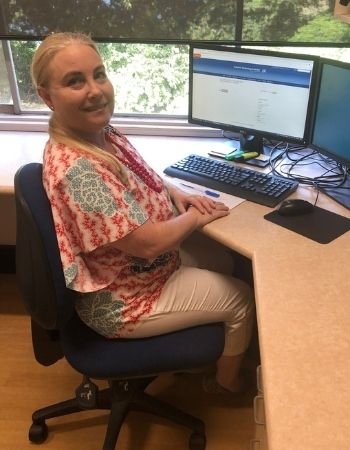 Antonia Albrecht-Grimm
FlexEquip Administration Assistant
I am the FlexEquip Administration Assistant, and I have been working here since October 2020.
My main role is organising return of equipment and sometimes delivery of equipment, processing annual services of equipment, working on developing a 2nd hand equipment store, as well as anything else required.
I enjoy all aspects of my job, especially when my role helps make the life of MND families a little easier.
Join us next week as we meet Julie, Steve and Nicole!
In the meantime, if you'd like to find out more about FlexEquip, please visit www.flexequip.com.au. To donate to MND NSW so FlexEquip and our other teams can continue supporting people living with MND, please click here.