Peter and Beth, members of our MND community, have shared their favourite recipes for delicious smoothies that can be modified to cater to a variety of tastes and swallowing abilities. They wanted to create a smoothie that had the calories, protein, fibre and other nutritional content to help manage weight but was also a delicious drink to enjoy!
If you are having difficulty swallowing, or start to cough when eating and drinking, it is important to discuss this with a speech pathologist to find the safest thickness and texture for your diet and fluids. You should also discuss your diet and nutritional needs with a dietitian.


Method:
Blend together in a blender/smoothie maker to the desired thickness and consistency.
Be mindful if adding ice as this can make the smoothie more runny/thinner consistency. Please be aware of the level of thickness that your speech pathologist has recommended for safe swallowing and talk to your speech pathologist about how these recipes could be modified to suit your individual needs.
Note: the smoothies can solidify if not consumed immediately, but just add milk and re-blend and it should be good to go! You can also add products like Metamucil to promote healthy bowels.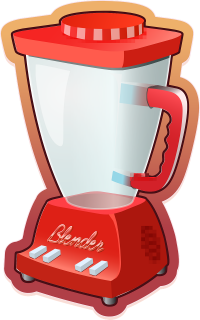 Coffee Smoothie
1 Mocha Fortisip Compact Protein
1 Vanilla Fortisip Creme
1 pear
1/2 cup milky coffee
A handful of Nutri-grain cereal
2 dessertspoons of Espresso flavoured protein powder
Berry Smoothie
1/2 punnet of strawberries
Small handful of blueberries
1 cup of strawberry yoghurt
1/2 cup of Just Right
1 Vanilla Fortisip Compact Protein
2 dessertspoons of Berry flavoured Protein powder
Chocolate Smoothie
1 Chocolate Up and Go
1 Vanilla Fortisip Compact Protein
A handful of Nutri-grain
1/2 Banana
1 Fun-sized Mars bar
2 dessertspoons of Chocolate flavoured protein powder
Tropical Fruit Smoothie
1 small tub of Tropical, Mango or Lemon Yoghurt
Juice of 2 Oranges
Juice of 2 lemons
1 banana
A handful of Just Right
2 dessertspoons of vanilla or neutral flavoured protein powder
For other recipe ideas, and a cook book range from Hammond Care, see our blog post here