Eye Gaze Kits are now available to MND NSW participants for short term hire.
Eye Gaze Kits are now available for 3 months hire to participants with a diagnosis of MND through our FlexEquip equipment service.
An Eye Gaze Kit contains:
A speech generating device (GridPad Eye 12 or Tobii Eye Mobile 5) with a specialized eye tracking camera


Specialized communication software (Grid 3 or Communicator 5)


The choice of one mount (rolling floor mount or table mount)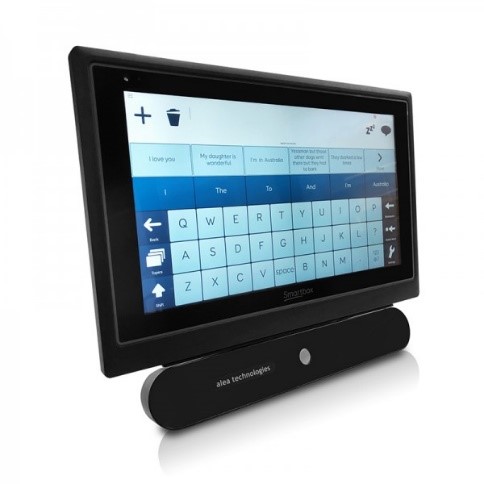 Referrals
To request a FlexEquip Eye Gaze Kit, you will need an assessment to be completed by both a Speech Pathologist and an Occupational Therapist who have experience in this technology.
Referrals for an Eye Gaze Kit can be made through the FlexEquip Product Library and require an additional report from the assessing health professionals stating the priority level and clinical need for this communication device. This additional report is to ensure that those with more urgent needs are prioritised for this equipment.
Further information
The Eye Gaze Devices will be managed by FlexEquip, working in conjunction with specialist assistive technology companies, Link Assistive and Zyteq. FlexEquip is not able to offer the Eye Gaze Kits for a trial period but paid trials can be requested through our partner suppliers.
For more information on Eye Gaze availability and guidelines, please contact This email address is being protected from spambots. You need JavaScript enabled to view it. or phone MND NSW on 02 8877 0999 and ask to speak with one of the FlexEquip Team.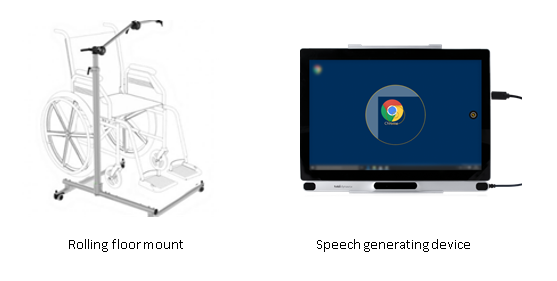 FlexEquip - Assistive Technology